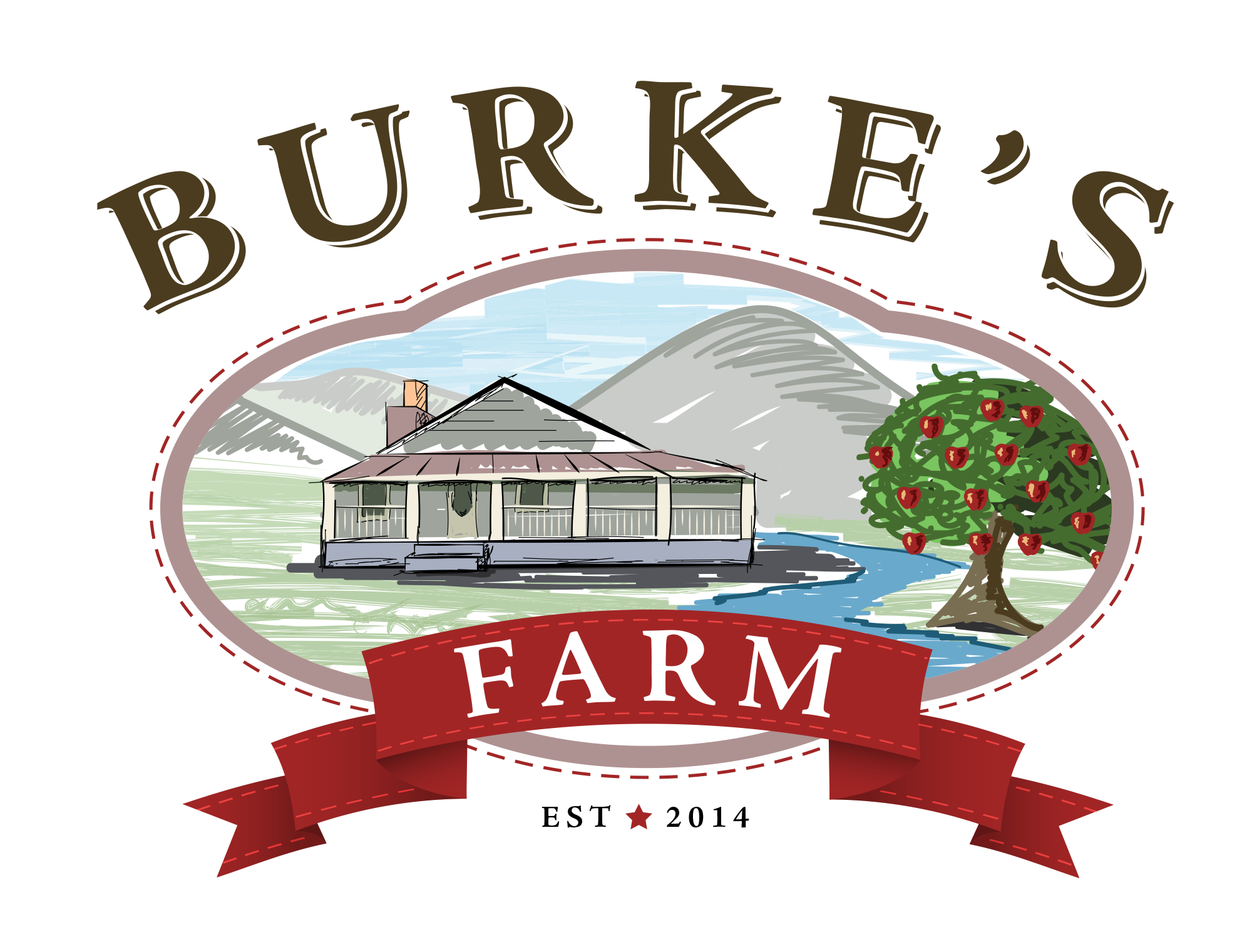 Building the logo
Burke's Farm is a small, not-for-profit homestead in north Georgia, nestled into the foothills near Carter's Lake.
The Burke family wanted a logo for their farm, a place where the kids come for summer camp with the family, a retreat for church members, and a relaxing escape from the hustle and bustle of city life.
The logo had to have an illustration and show the creek, the apple tree and the main house. Mission Graphics worked, using a combination of drawing and design experience to craft a Photoshop® sketch and an Illustrator® final layout to create the simple farm crest that was later crafted into a larger sign, magnets for the vehicles and copied in metal work for the exterior hanging post.