What's the best way to define a logo? I think the best way is to study the most clever example of a logo, which is defined by no other than the favorite tech company in our world today. Apple.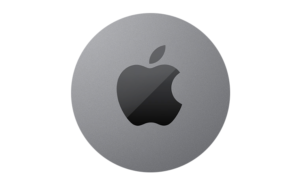 Here's why I think it's clever.
The logo has redefined an everyday object.
The apple logo has changed what we think of if someone where to see a picture of an apple, or the word spelled out in front of them. 60 years ago, if you were to tell someone that, in the future, there will be a computer company who has called themselves "Apple" and they will change the way we live... they would have laughed at the ridiculous notion! Try it... Write down the word apple and show it to any generation. Many responses will be that the company, rather than the fruit, is the first thing that has come to mind.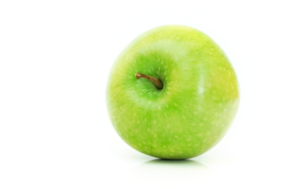 They have kept it simple.
Now, no startup business can begin with only a wordless icon. It takes time and notoriety to achieve this. Nike, Mercedes, Starbucks are some others that have 'arrived' at this illustrious place of genius branding work. However, in order to even move in that direction, your logo cannot be complex. There's always a temptation to try to convey everything that your business represents in the icon that you're using as your branding visual. Which brings us to the next point.
It doesn't even convey what they do
An apple has very little to do with computing power. An apple, as an icon, doesn't independently cause the consumer to think, "Now that's a phone /desktop /laptop /watch /tablet /music company". You're tracking with me, right? When you choose your logo, it's easy to fall into the trap of having to represent. But you don't. Sometimes it works. Coca-Cola has a wave of liquid running through their logo, and it's still simple. BMW shows the rotors of their engine. However, a vast majority of majorly successful logos do not have need of an identifying factor. They just done a great job of branding and marketing.
They brand and market like no other
Every time you buy their product, their brand mark is clearly marked. It's on the packaging a few times, it's clearly, constently and centrally placed on their product, in the exact same way as it is on all of their other merchandise, visuals, brick and mortar outlets (well, mostly glass in this case), and they even give you a sticker, so you can then take their marketing a step further. You and the worldwide brand cult following extend the reaches of their brand, by propagating it even more. It's on your car, your water flask, your fridge, and/or any other flat surface where you collect stickers. And by the way you're probably helping other companies do the same, because your Apple sticker is next to your Yeti sticker, which is next to your Starbucks sticker, which is next to your Vans sticker... and on it goes.
And yet, you know exactly what it means and who it represents
My kids could tell an apple product well before they could read. It's a vastly recognized brand.
So how can you get there with your company or business?
We'll let's get realistic here for a second... there can only be one "largest tech company in the world". However, thousands of other brand experts have successfully shown us that their company's logo is a well established public icon.
Step 1. Get your marketing strategy in order. Decide who you are trying to reach.
Step 2. Simplify your brand. Complexities are difficult to communicate. Trim down your services or products to what you are really good at. The rest will come later. Be great at what you know. Simplify who you are. It will help to shape and define your identity in the marketplace.
Step 3. Work hard to repeat your visual identity in as many outlets, avenues, and public spaces as you can. If you sell tangibles, include branded elements in your packaging. Every email, every printed piece, every website and social media channel should have your brand clearly marked. Put it on everything from your email signature to your packing slips.
Step 4. Back up your front end with a solid back end. Here's what I mean by that. Be the best service provider you can be. If you have a staff, treat them with utmost dignity, respect and preference. That will get them all on board, that you are the best upcoming company, and that every person your business touches feels loved and like your most important customer. Make lasting (good) impressions. Fix problems swiftly. Go overboard for that cranky customer so that they turn into your best advocate. Generate 5 star review mentality everywhere you go. When you're a great company on the inside, the outside will automatically shine.
Oh there's so much more to be said... but start with these. If you need some individual guidance, you know where I am.